Customer support • Czech Republic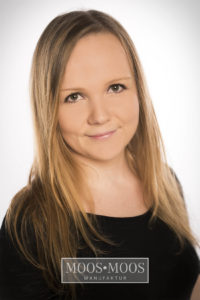 Veronika Andrlová
Customer service for the Czech Republic
Hello, I'm Veronika Andrlová and I´m a part of the customer team Moos Moss Manufaktur. I´ll be glad to answer all your questions about our moss, moss pictures and wall installations. Your idea leaned to my experience means guarantee of Your successful projects. Call and I´ll looking forward to meeting you.
With greetings Veronika Andrlová
Fire classification of moss
Your guarantee thanks to certifications
We don't leave anything to chance! Our moss received a certification for fire classification B1 and also it has a certified ability to absorb sound by 60%. Thanks to that, our products are suitable to be used in projects in the public sector. In case you need more information about our certificates, please use our contact form or our service line.
Classification of moss sound absorption