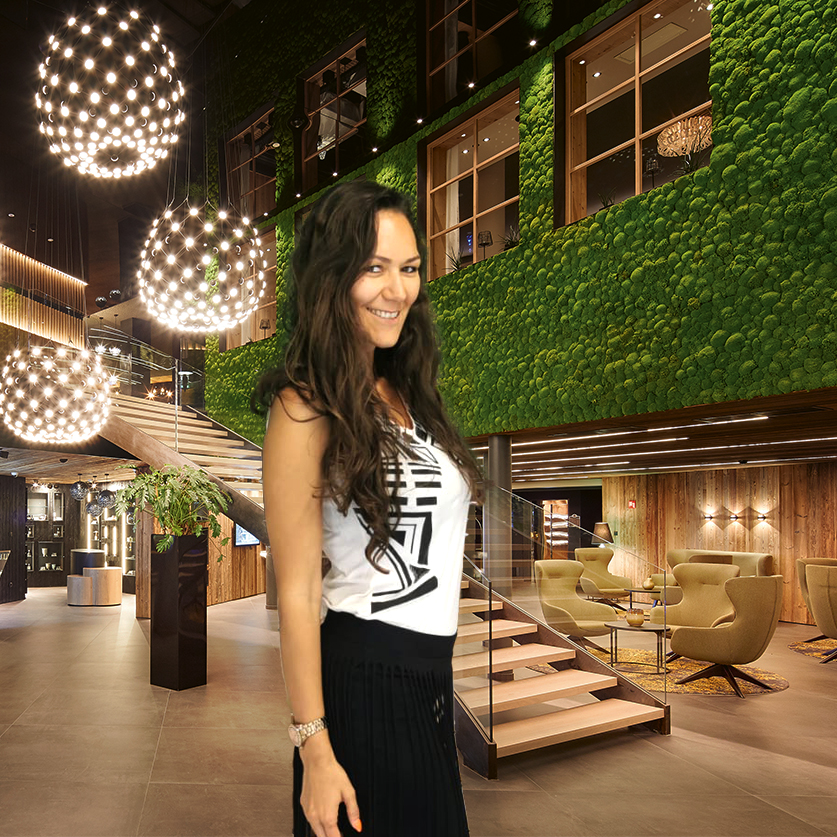 We are looking forward to meeting you!
Consultation appointments by appointment, office complex is freely accessible.
Opening hours: 09:00 am – 5:00 pm
Tel no: +34 (0) 871 62 0062
Directly on site to see all available moss and plant species live and gather inspiration. Inform in detail or plan a project. We will be happy to take you to the green world of moss! In the industrial area of Santa Ponca, Son Bugadelles, in the region of Mallorca so important for the construction industry, we have established our office in THE CIRCLE. In the office complex, quite a few walls were designed with moss. To ensure that our moss professionals can schedule enough time for your visit, please make an appointment.