100% nature
Our moss tiles are made of 100% genuine moss that is carefully and sustainably collected – with love to nature!
The highest colour brilliance
Our moss tiles are available in different cosmetic and lightfast variations. To reach maximum relaxing effect for the body and soul, we recommend colours apple green and moss green.
Natural properties
Our moss appearance is unique! By nature it has the ability to absorb sound. Adding to that it also regulates humidity in the room. Our moss is 100% maintenance free.
Colour
Uncompromised quality and long-lasting freshness are the indicators for our cosmetic and lightfast colours which we ourselves have developped. Moos•Moos colours are convincing with their intensity.
Moss preservation
A preservation processe developped by us, keeps the moss constantly fresh. A special feature of our preservation is the antistatic surface it creates keeping off particles and dust.
Moss accessories
As a manufacturer of moss products, we even have sorts of accessories available.  From basic products such as preservation or colours we even offer our special glue, sets with products which vivify the moss appearance, plus other tools which we need as a manufacturer for producing moss products in a unique style.
Raw moss
You can also find our types of moss at Moos•Moos Manufaktur entirely natural, unprepared and undyed. We collect from our own fields, very gently and maintainable so the moss can grow on in the following years. The produced scale from reindeer up to bale moss all the way to flat moss, all this is in stock. We provide different packaging, small even big cardboards but also big semi-trailers.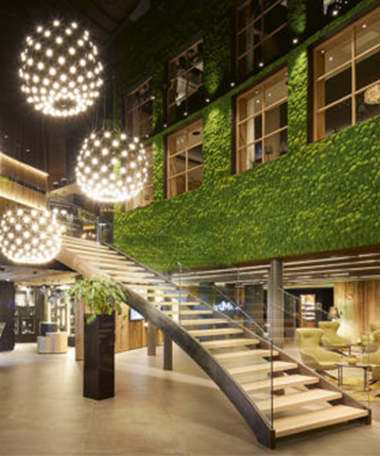 Moss wall with bale moss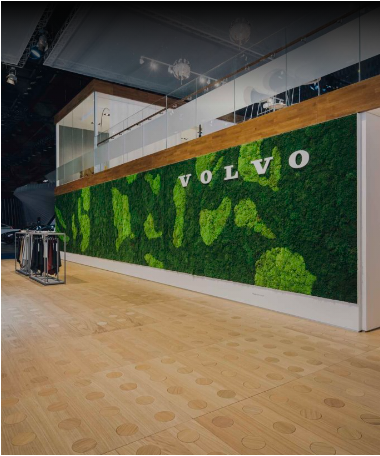 Moss wall with flat moss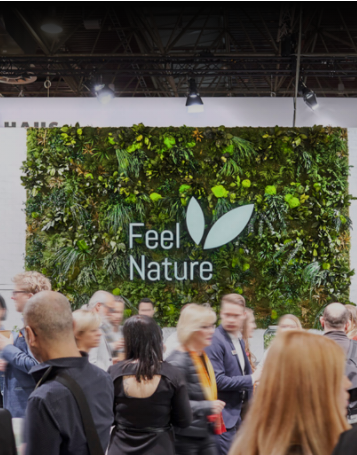 Moss wall with plants
Moss logos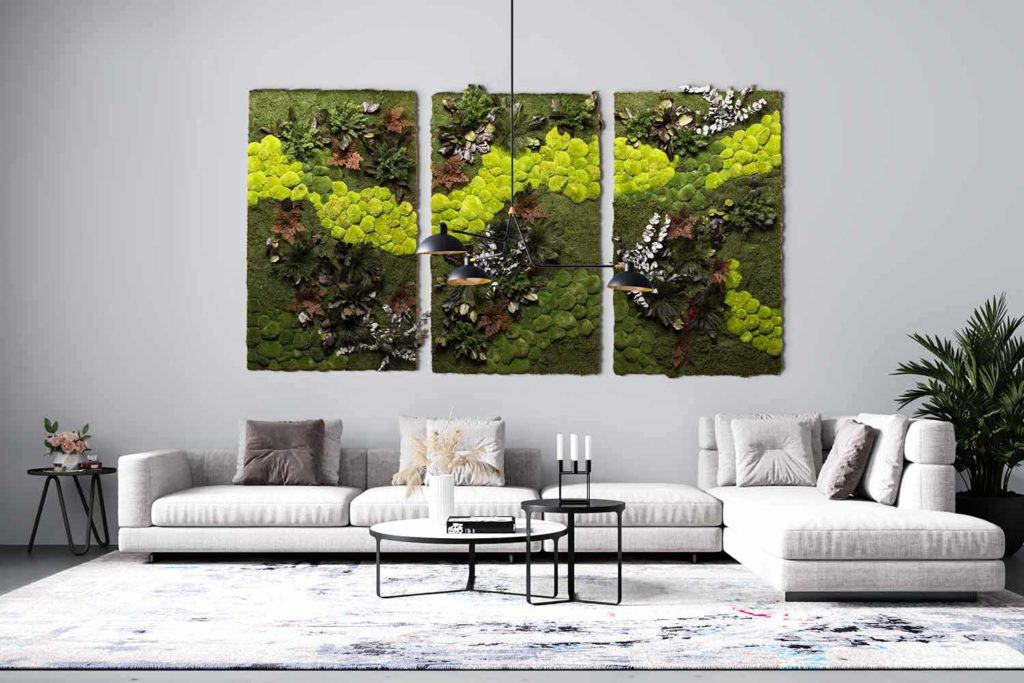 Moss pictures with & without frame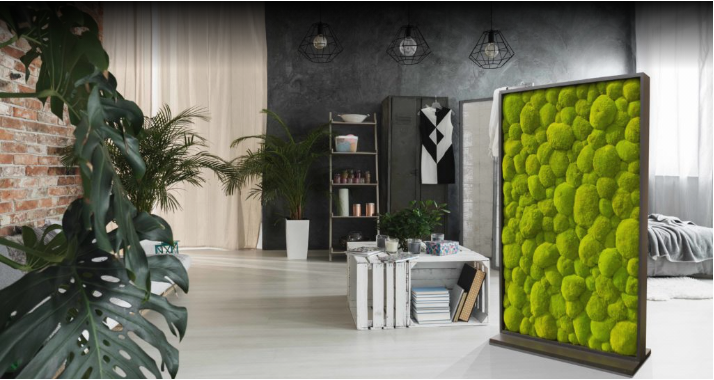 Moss room dividers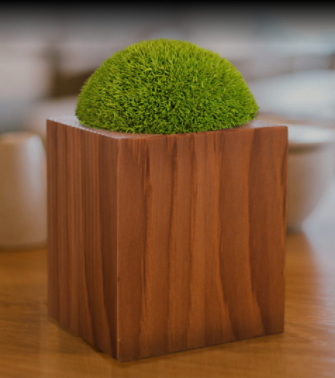 Moss touch points

Moss collection & raw, dyed and preserved moss
certified fire protection
Your guarantee thanks to certifications
We don´t leave anything to chance! By various tests and experiments we came to the best quality. With cooperation with recognized inspections and certification places we could have had our moss products certified of a standard fire classification and a sound absorption classification. We're very pleased that we can inform you that our moss can absorb up to 60 % of noise and it has fire classification B1. Thanks to that our products can be used for implementing projects of public sectors no problem. If you need more information about our certifications, please use our contact form or our service lines.
certified sound absorption