Current projects
MOOS-MOOS Manufaktur has already supported many unique projects and is constantly looking for new challenges. We are already on the road in Germany, Austria, Italy and Switzerland to implement your great moss projects. So far, we have been able to install our moss and plant products in two large German supermarket chains, many hotels and recreation centres, medical practices, business premises as well as private households and much more. We are also happy to support architects' and interior designers' offices as well as florists in their large-scale projects.
Visualisation and sample service
Would you like to have a unique moss wall or a great moss picture installed in your private or business premises, but have no exact idea of how it will look in your interior? No problem! We have the possibility to create a virtual image of your project. The imagination with an existing visualisation of a project is thus increased many times over and makes it easier to better assess the colour and size range.
Quite simple, you send us a photo of your space where you want to place your chosen moss product. We will create a visualisation for you.*
You cannot imagine the soft touch of prepared moss? Or do you want to convince your customers as an architect or interior designer of the moss products? Give us a call. We will provide you with the samples you require.*
Our trained Moos team will be happy to provide you with an all-round service. From telephone to on-site consultation, project visualisation* and a sample service* as well as delivery of technical data and certificates for your large-scale projects, we are there for you.
Take advantage of the special characteristics of the moss products from our manufactory. We aim for high quality in design, colour and preparation, to provide you with an exceptional natural product. Only through the preparation developed by us over many years can you be sure that your moss room highlight will last for many years. Turn to our MOOS-MOOS Manufaktur with confidence for the realisation of your projects and enjoy the created oasis of peace in your premises.
*Project visualisation and sample service are not free, but will be offset with your initial order.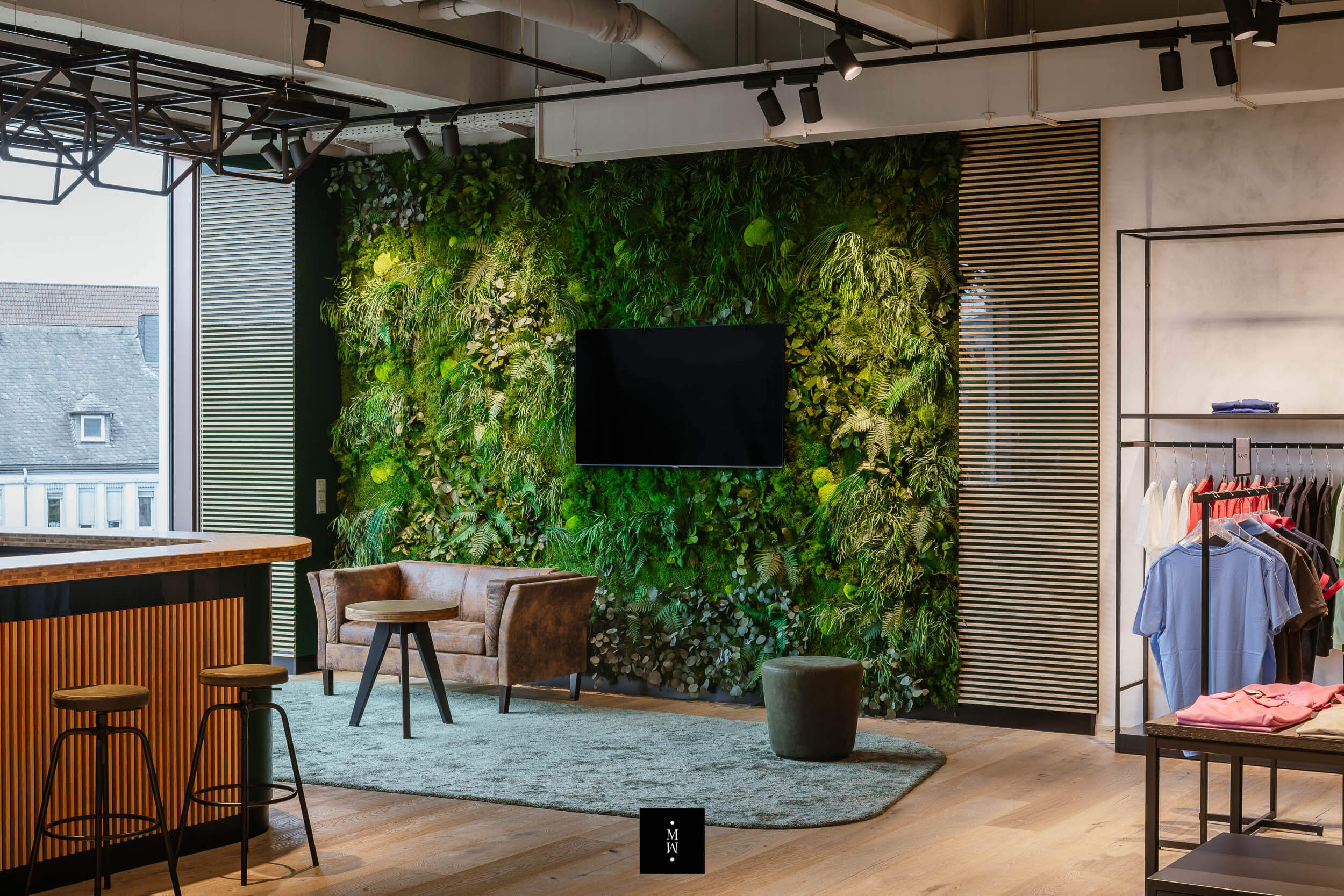 handcrafted premium quality
professional consultation
100%
personal on-site consultation
100%
visualising your projects
100%
highest flexibility due to
certificate & data sheet service
100%
installation service
100%