As a builder, interior designer, designer, booth builder or interior designer, you will find fascinating inspiration for your next building or interior design project at Moos·Moos. Our moss products are ideal for transforming living spaces into green oases – whether through wall coverings, ceilings or pictures. From small green accents to stunning moss-covered surfaces, you can use our products to create a unique feel-good atmosphere in modern biophilic design.
At Moos·Moos we plan, develop, produce and design natural interiors for corporate buildings, offices, hotels, restaurants, retail stores, studios, medical practices and your home.
Let's make your world a little bit greener.
Order free of charge Moos·Moos catalog 2024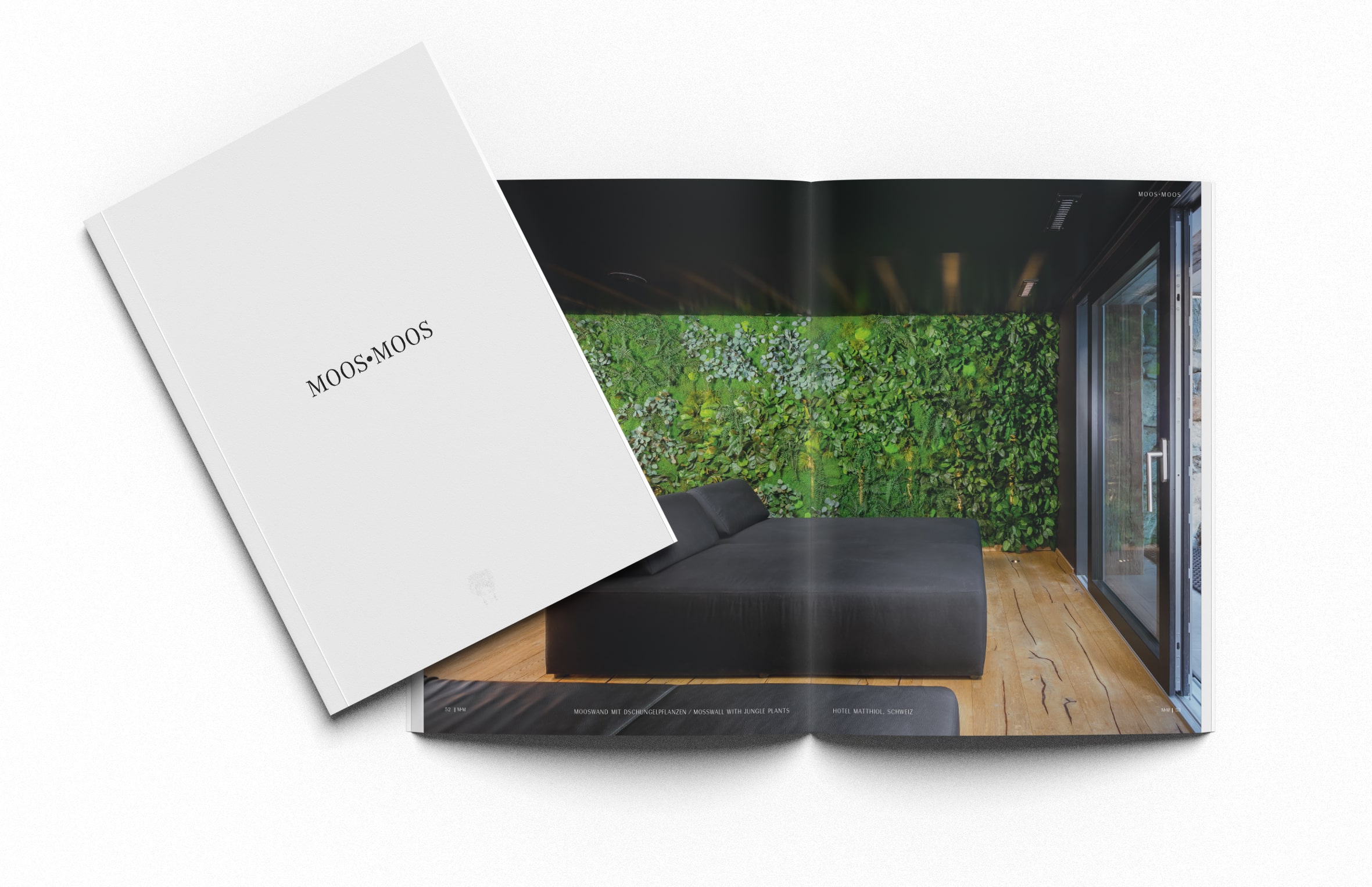 Special features for special design
"It's not just the look that matters, it's what's inside."
As a manufactory with direct sales and our own dyeing plant, we are committed to the quality, durability and sustainability of our
products unique on the market. As a manufacturer, we do our utmost to ensure constant and consistently high quality
and thus avoid any variation in quality. In contrast to sales representatives who accompany the market, who
prepared mosses bought wholesale, we differ in our independent production and coloring of all products.
PREMIUM quality from the MOOS·MOOS MANUFAKTUR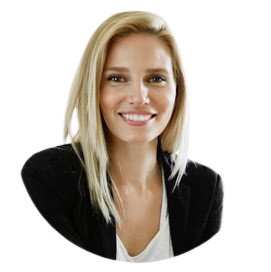 Our experienced staff lovingly handcrafts all our products according to your individual wishes and specifications. At the same time, we are independent and extremely flexible in the production of your moss products. Our own forests in Northern Europe and our state-of-the-art production center in Oppach/Saxony enable us to guarantee the highest quality and individuality. In addition, we work with the best regional service providers and craftsmen to offer you a comprehensive range of services.
Thanks to our independence and flexibility, we can offer you almost limitless design options. We accompany your project from the very beginning and offer you personal support as well as absolute planning security. If you are looking for unique and individual products that meet the highest quality standards and are manufactured with great attention to detail, you have come to the right place.
Contact us and let us realize your visions together!
Our lightfast and cosmetic colors maintain the freshness and vibrancy of your green moss products. Colors have been proven to have a certain effect on our organism. Green stands for endurance, tolerance and contentment, symbolizes life and radiates peace and harmony. In modern (interior) design, it is impossible to imagine life without green in all its infinite nuances.
Our moss products are 100% maintenance free and require no water, fertilizer or cutting. Thanks to our special preparation process with selected and harmless colors, our moss products keep their freshness and visually perfect appearance for a long time. Light anti-static properties also prevent dusting and soiling, so you don't have to worry about the appearance and freshness.
Moss walls are not only visually appealing, but also functional. They serve as an excellent insulating layer and provide natural regulation of humidity. On cool days, the heat is kept inside, while on hot days there is a pleasant evaporative cooling. Another advantage of moss products is their ability to absorb sound. With an absorption rate of over 60%, moss provides pleasant room acoustics and thus contributes to a better indoor climate.