Moss wall made of jungle or plant moss – "A little excursion into the countryside"
Our moss walls made of jungle or plant moss imitate an unmistakable wild-growing jungle. Every look at this enchanting picture of nature with its unique look feels like a relaxing walk. Tropical accent plants inspired us for this individual look. We combine aesthetics with the need for harmony with nature. This is how we create a stylish highlight for your interior. Thanks to numerous possible combinations, every natural type of living space can be reproduced as a picture or large-scale wall coverings.
100% nature
Our wall coverings made of 100% real moss, which is sustainably harvested in our own forests – with love for nature!
Highest colour brilliance
Our wall coverings are now available in a wide variety of colors. We particularly recommend our apple or moss green. This has a calming effect on body and soul.
Natural features
The appearance of our mosses is unique! With its natural properties, it regulates sound. It thus ensures pleasant room acoustics. It also regulates the humidity in the room. In addition to all these advantages, it is also 100% maintenance-free.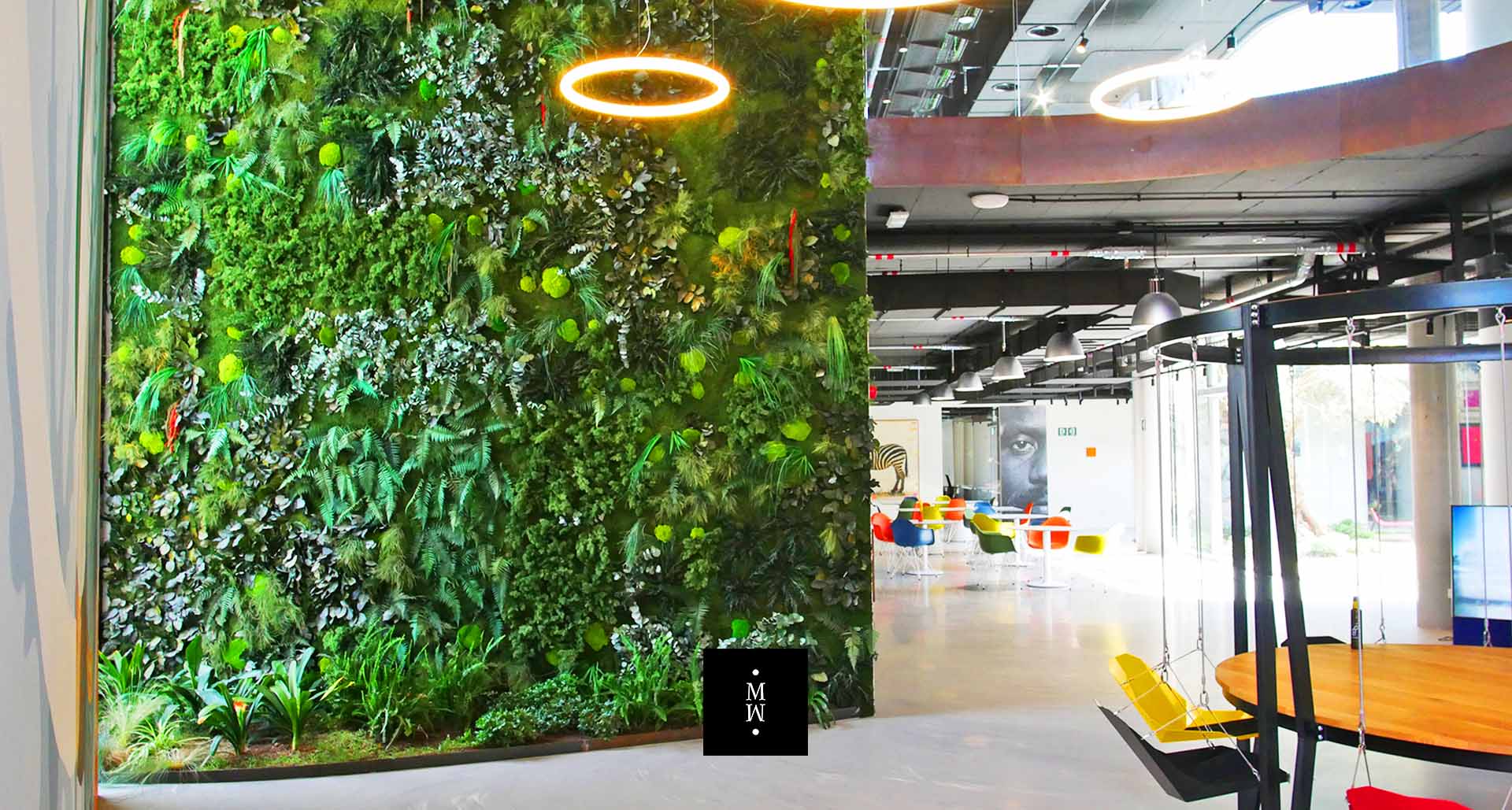 A vertical garden for your unique interior design
Our wall cladding made of plant moss and jungle moss. A unique combination of forest moss and bun moss. Individual elements such as ferns, grasses, eucalypthus, but also sticky seeds, sedge or foxtail make the whole thing perfect. Additional accents can be set with bark, branches or stones. The possible combinations are limitless. This creates your own little forest floor that exudes calm. The strong green tones also increase well-being.
Moss wall cladding made of plant moss – your advantages
A moss wall made of plants and moss represents a very special type of interior design. The basis is formed by forest moss and bale moss, which is combined with individual plant elements in order to create stunning jungle and plant moss walls.
Our moss wall increases productivity in particular, promotes concentration and spreads an inner balance. It ensures a pleasant room climate and room acoustics. The moss and the plants themselves are naturally preserved. Thanks to a natural preservation process, the mosses and plants stay fresh and green for a long time. This way the product remains maintenance-free and you can enjoy a moss wall for a long time.
100% nature from Northern & Central Europe
unique, natural preservation for longevity and haptic
dyed using UV-resistant colours
The level of sound absorption according to DIN EN ISO 354 with efficiency up to 60%
Fire classification DIN EN 13501-1:2010-01