What is forest moss ?
Forest moss is a simply built plant. It ranges from the lowlands to the high mountains. Forest moss grows mainly on earth, stones, wood or trees. It forms densely interwoven cushions and lawns, which are dark green to greenish-yellow. Forest moss also filters the air with its natural properties. With our special preservation process, it stays fresh and green for a long time. Moreover, we attach great importance to details and manufacture with loving handicraft. This is how we guarantee the high quality of our products.
100% Nature
100 % real forest moss, which we ourselves collect sustainable – with love for nature!
Highest colour brilliance
Our moss wall claddings are available in different colours. We especially recommend the colours apple and moss green, which have a calming effect on body & soul
Natural features
The appearance of our mosses is unique! With its natural properties, it regulates sound and thus ensures pleasant room acoustics. It also regulates the humidity in the room. In addition to all these advantages, it is 100% maintenance free.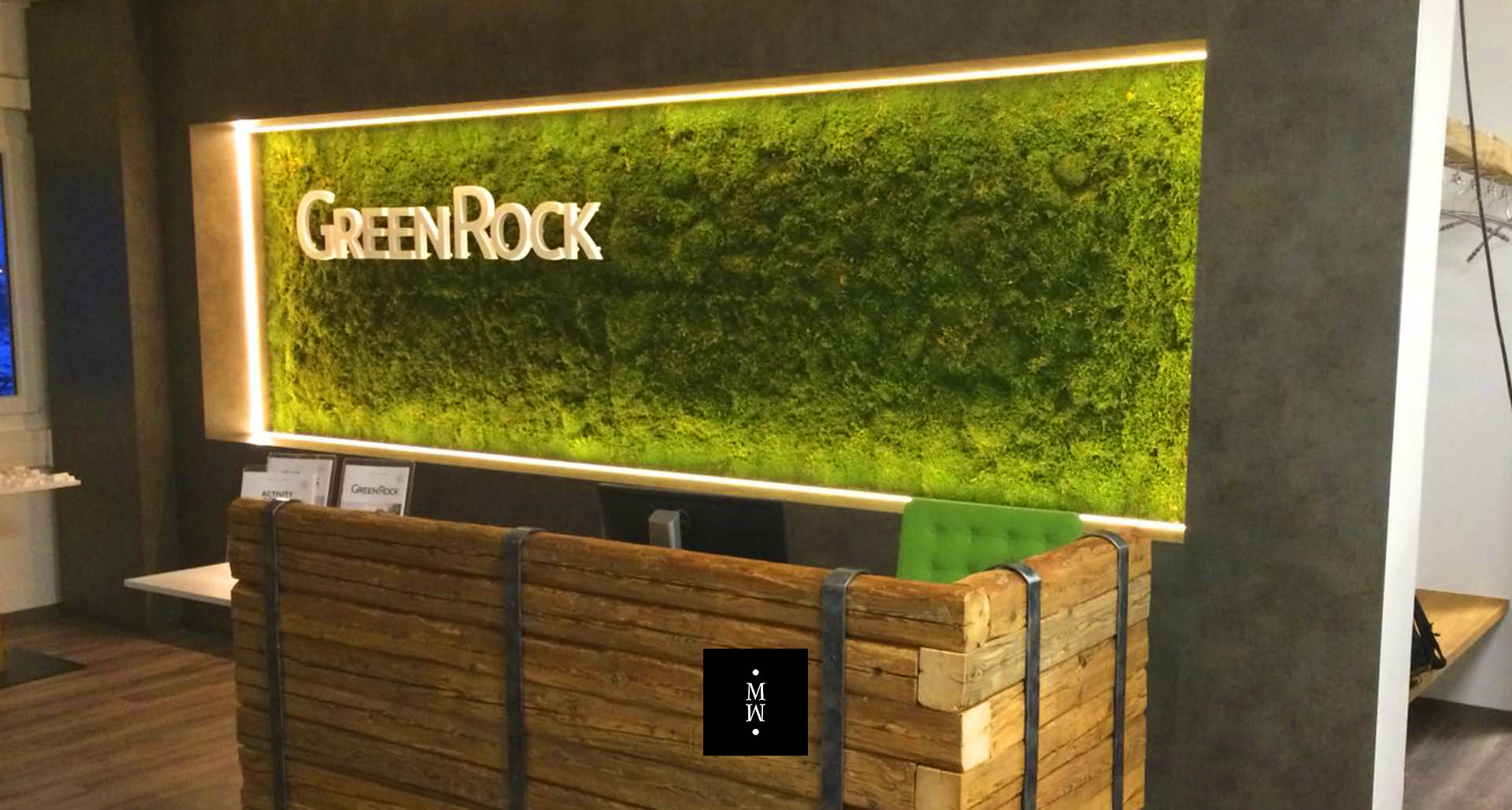 A moss wall made of forest moss – Your advantages
A moss wall made of forest moss has a relaxing effect. It also reduces stress and increases well-being. Our natural preservation process makes the forest moss long-lasting.  In addition, it regulates the air humidity and also ensures pleasant room acoustics. It is maintenance-free, durable and timeless in design.
Is something still missing on your wall?  With our moss walls you can design your interior according to your wishes and needs. Different formats, colour schemes and designs offer you enormous scope.
100% nature; collected carefully from forests in North & Central Europe
unique, natural preservation for durability and haptics
dyed with UV-resistant, cosmetique dyes
Certified sound absorption of 60% according to DIN EN ISO 354
Certified fire class B1 according to DIN EN 13501-1:2010-01