100% nature
Our moss walls are made of 100% nature moss which we harvest ourselves and with regards to its long-lasting sustainability – with love to nature!
The highest color brilliance
Our moss tiles are available in different cosmetic and color-sustaining variations. To reach maximum relaxing purpose for the body and soul, we recommend apple green and moss green colors.
Natural features
Our moss design is unique! It kept from nature features its sound absorption up to 60% efficiency. Adding to that it also regulates humidity in the room. Within nature inspiration, our moss is 100% maintenance free.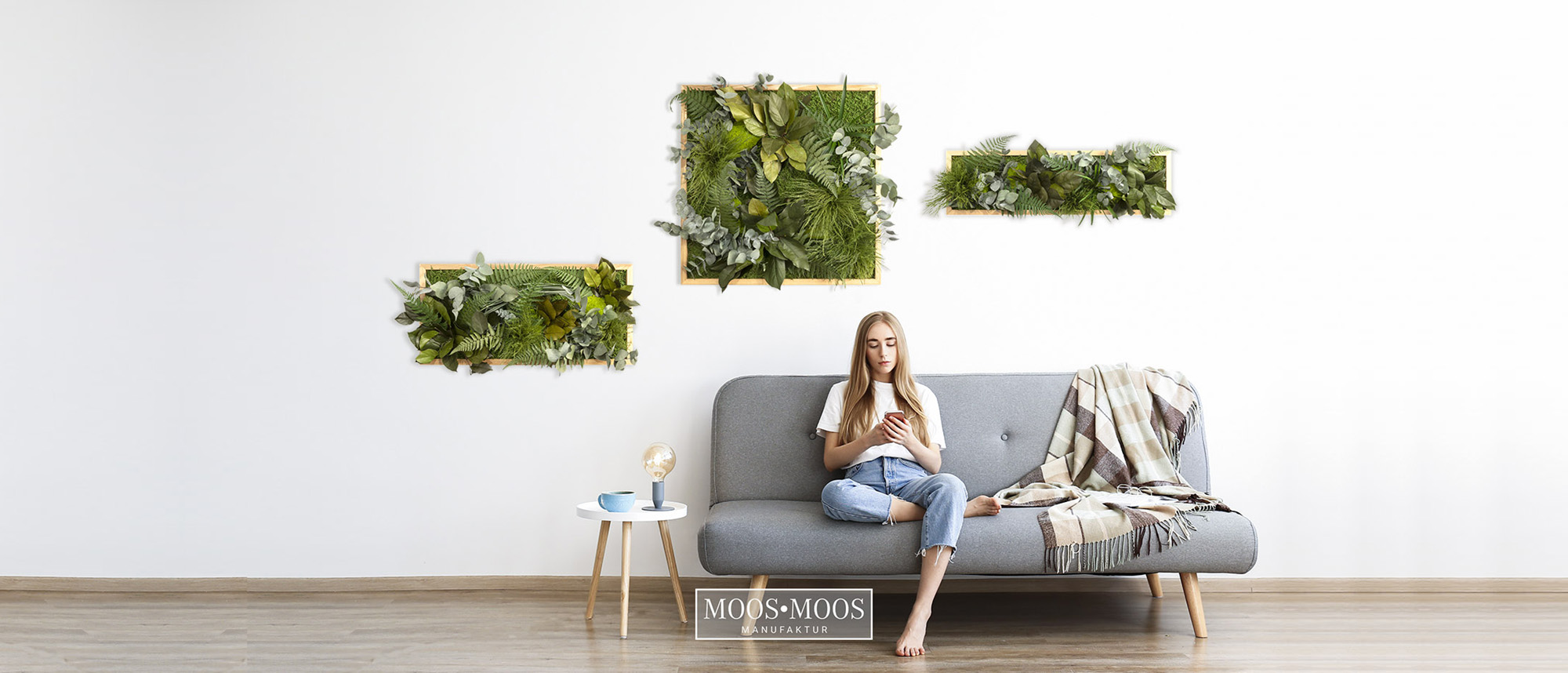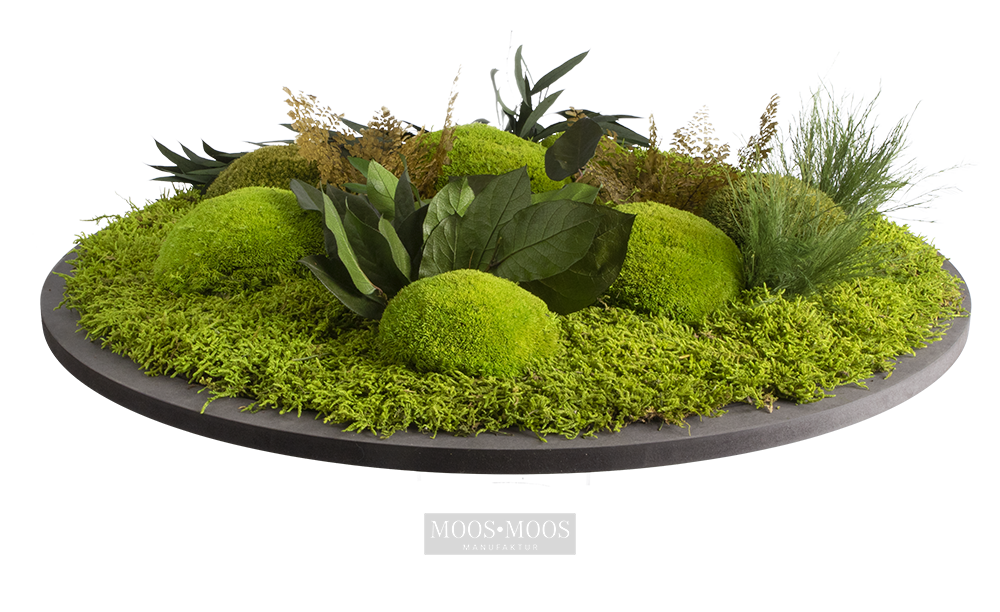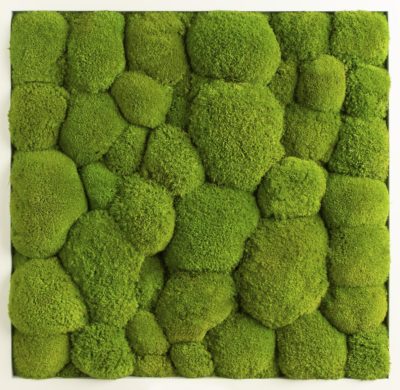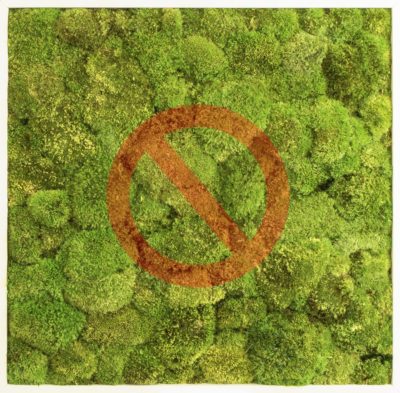 Moss pictures in top quality
Show your originality and good taste. With plant pictures, ball or Icelandic moss on your wall, you're inviting nature to your home. Every picture is one of a kind, because it is handmade. We work only with 100% nature materials. They're processed only by real moss and plants. Thanks to nature preservation, it keeps its vivid green color on our pictures. Thus, they sustain for long years and remain fresh. Of course, all is 100% maintenance free.
Our moss pictures – unique & modern for all times
Thanks to long years of developed taxidermy and color-sustaining, cosmetic colorations, the pictures still look fresh. They don't fade and dust doesn't settle on them. All moss pictures have on the other hand the possibility to be hung on a wall. This way you can easily hang them and are really the icing on a cake of every room.
We provide our frames from different materials. Done artistic work is a possibility here too, than canvas and portraits, it´s possible to emphasize with a moss framing. Still, all kind of moss balls, Icelandic or flat moss in all different colors, is available. Additionally, moss pictures can be added by real stabilized plants. Thus, it creates a wild jungle character.
Quality instead of quantity
MOOS•MOOS Manufaktura bets on quality instead of quantity. We keep up with constant overview of the whole mechanism of quality control. From harvesting from our own forests, cleaning, preserving, up to own production, all that lays in our own hands. This way we make sure that everything is secured without unnecessary bureaucracy, flexible and within customer´s demands. For the production we choose just the most beautiful nature loaves and moss flakes. In the most challenging working processes, we comply with the highest customer's claims. You profit from 20-year experience with handmade products of the highest quality and with that you gain the most beautiful nature products of special character.
100% nature with gentle harvest from North and Central Europe
unique, nature taxidermy for longevity and haptic
Using long-lasting, cosmetic, color-sustaining colorations
Frames in premium quality from a carpenter from our region
all moss products are dried and deeply colored
The level of sound absorption according to DIN EN ISO 354 with efficiency up to 60%
Fire classification DIN EN 130501-1_2010-01